As a MYSPACOVER customer you have access to 50% OFF select accessories!
Over 1,500 Reviews From Satisfied Customers
"Great company! Kept me informed on shipping dates and called to make sure that our dimensions were correct. Top is perfect!"
Cheryl Cunningham - 08/13/20
"The vendor was extremely helpful in getting all the necessary information like size, color, straps. I was worried about it, but it worked extremely well. I even got updates telling me the status and when it shipped. Then 4 weeks later it arrived and it was perfect. Its been a month now and I couldn't be happier. I got the thicker cover and love the high middle for rain and snow to get off."
P. Milosevich - 12/14/18
"We got our new cover and it fits like a glove. Was very easy to install and is so light compared to old one. You are true to your word and advertising. I will definitely use your service again and I will recommend your company to all my friends with spas. Thank you."
Jessica T. - 07/27/16
Find the Perfect Spa Accessories for Your Hot Tub
MySpaCover offers a wide selection of spa accessories and custom addons to enrich your hot tub experience at home.

What Are The Best Spa Accessories For My Hot Tub?
Not sure what accessories would be the best fit for your spa investment? Read more about the features and benefits of spa accessories for your indoor or outdoor hot tub. Below is a list of some of our favorite spa accessories:
Spa Cover Lifters
Spa and hot tub covers can be bulky and heavy! Spa covers can get damaged easily if left to sit on the ground each time you use your hot tub. Spa cover lifters are a great solution for these problems, enabling spa owners to remove and replace their hot tub covers quickly and easily. Keeping your covers off the ground not only protects them from unnecessary damage but also helps keep them clean. A well-built and durable cover lifter designed specifically for your spa is the smart choice for hot tub owners looking to invest in their spa. Cover lifters are important spa accessories that you are sure to use each time you use your hot tub.
Spa Towel Bar
Keep your towels dry and clean by hanging them on a towel bar for your spa. Towel bars are basic necessities for any hot tub, keeping your bath towels clean and off the dirty ground.
Spa Hand Rail
Make it easier to get in and out of your spa by adding a custom hand rail to your spa cover purchase! Installing a hand rail can make your hot tub more accessible and safe for you and your guests.
Spa Beverage Caddy
Enjoy a drink or snack with convenience while in your hot tub! The universal beverage caddy from MySpaCover is easy to install and adds eating and drinking to the spa experience. Stay refreshed by adding a beverage caddy to your hot tub.
LED Pool & Spa Lights
While most spas and hot tubs have their own lighting systems, you can upgrade your hot tub with custom, remote controlled colored LED lighting. The stunning LED lighting system from MySpaCover includes plastic, waterproof LED lights with magnetic and suction options for your pool or spa. Set the mood with 16 colored lighting options. Enhance your backyard, pool, or spa with these remote controlled LED lights.
Propane Patio Heater
Our 87 inch tall propane fueled patio heater has a 32 inch diameter reflector plate that disperses 46,000BTU of heat down and away from the unit providing a safe alternative to fire pits for your heating needs as the temperature begins to drop. Stay nice and cozy in and out of your hot tub with a propane patio heater from MySpaCover.
Explore Custom Addons for Your Spa
Find the best accessories for your spa or hot tub today to elevate your spa experience to new levels or luxury and convenience! Our custom addons are great fits for any spa, including top brands like:
Jacuzzi

®

Sundance

®

Costco

®

And more!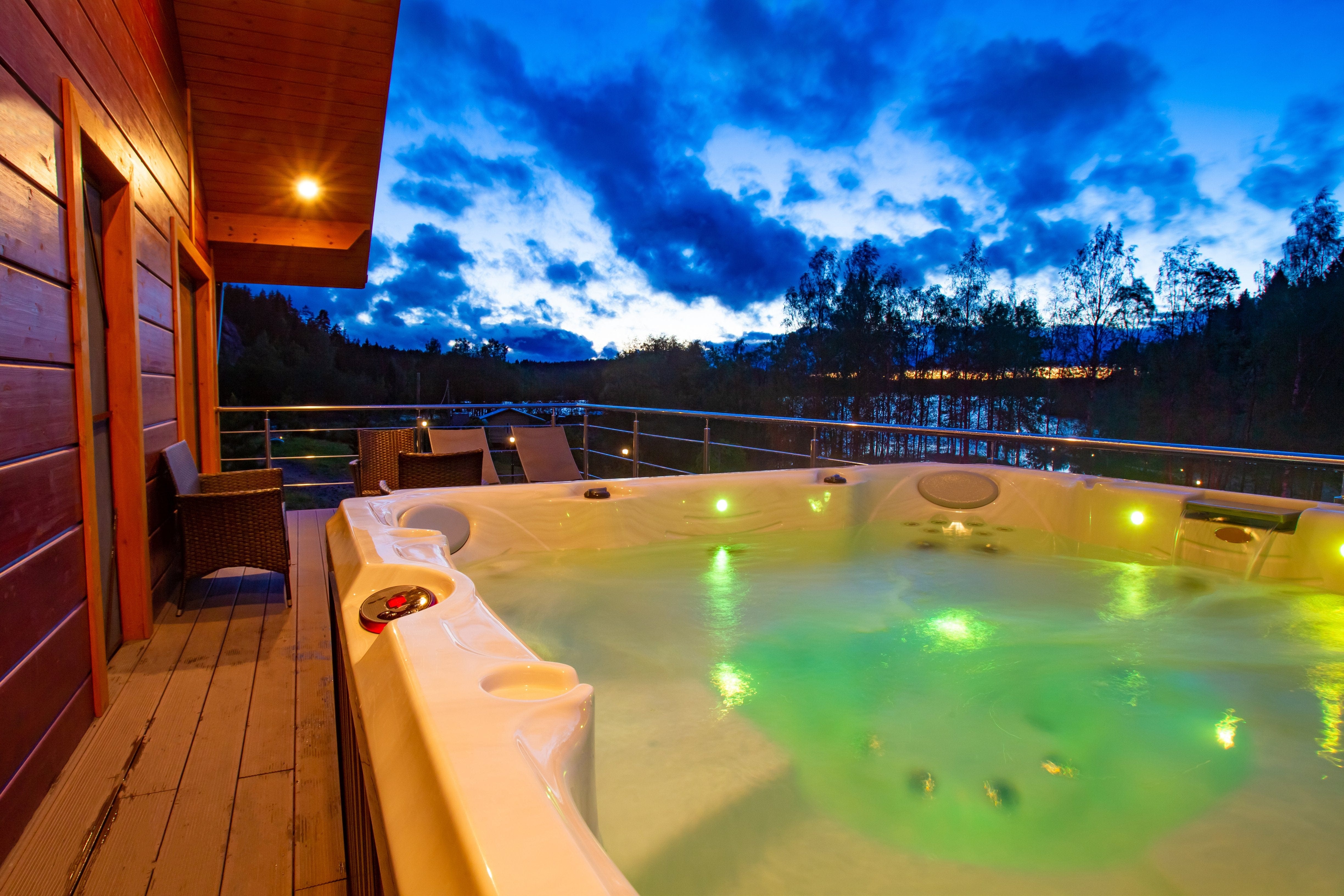 The best spa experience doesn't stop with the right protective cover. Enjoy further relaxation, safety, and convenience with our hot tub accessories. Your hot tub is meant to add to your comfort and reduce stress — take it all the way with hot tub add-ons that increase ease and add to the fun. Our selection of hot tub accessories includes items expertly designed to make your spa experience safer, easier, and more enjoyable — with everything from lifts to handrails. Whatever your hot tub is missing, there's an accessory for that, and you can count on ours.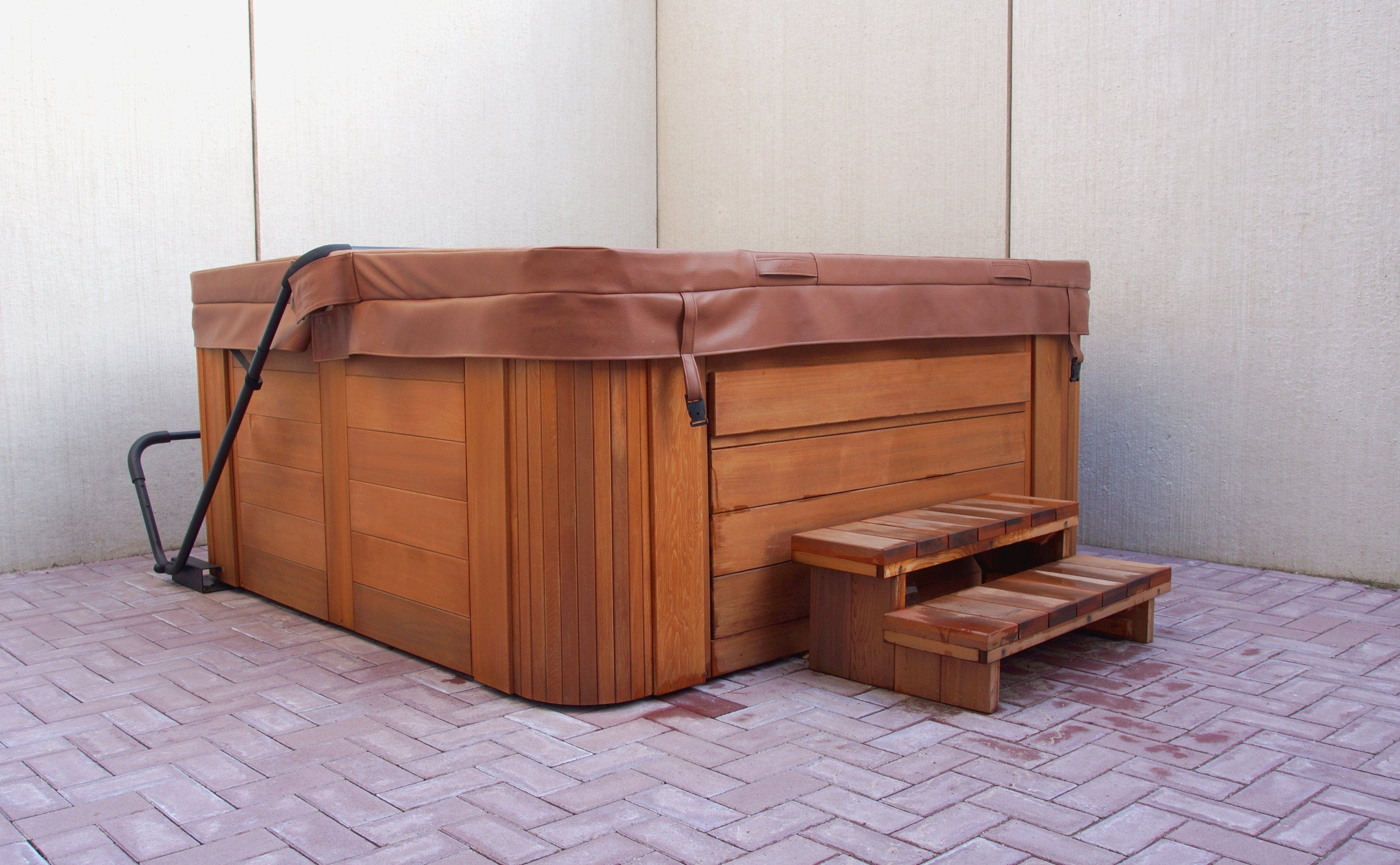 Just like our spa covers, our hot tub and spa accessories are made of the highest quality and are trusted by customers nationwide. Accessories also qualify for fast, free shipping. Our experienced staff is here to provide service for questions regarding all products, including how to install them. Become a MySpaCover customer and see for yourself why our products and service are considered second to none.