America's Top Spa Cover Distributor
MySpaCover
We know replacing your hot tub cover isn't the most exciting purchase of your day but it's our goal to make it the easiest. We want you to get back to enjoying your hot tub as soon as possible, at the best price, and with the highest quality product. As an American-owned business based in California, we take pride in what we do and it shows in our products.
With years of experience, MySpaCover has become the largest spa cover distributor in North America. We supply covers for the top and most recognizable brands in the United States and have delivered over 250,000 covers to satisfied customers. Each and every one of our custom spa covers is designed in CAD and built by hand to the exact specifications. No matter where you live, from Illinois to New Mexico to North Dakota, we've got you covered!
Our Quality
It is easy for a website to claim they have the best quality but at MySpaCover we guarantee it. We utilize only the highest quality materials and the most sophisticated processes to offer the best covers available online. Here is how our covers compare to the competition:
MySpaCover
Our heavy-duty handles come standard and are double stitched using marine grade vinyl to ensure the highest durability and most attractive aesthetics.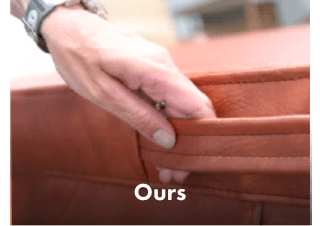 Our standard straps are double stitched and are also produced with marine-grade vinyl.
We double stitch every seam and hinge to ensure your spa cover can be used for years to come.
Other Guys
Their cheap handles are more prone to wear and tear and are known to rip off within the first two years plus the appearance speaks for itself.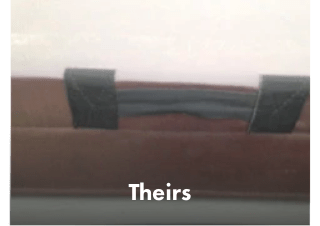 Our competition uses low-quality straps that are prone to breakage and often times do not match the color of the spa cover.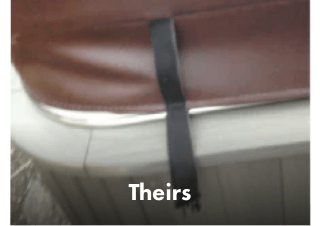 Their use of single stitching and exposed shells can ultimately cause cracking and heat loss, costing you more on your electric bill.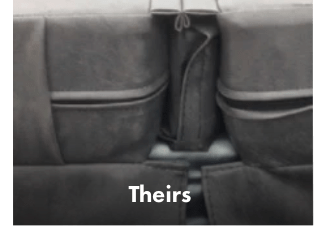 The Underside
The underside of a spa cover is often overlooked. However, this is the material that is in constant contact with high temperatures and the chemicals in your spa. The life of your spa cover depends on a high-quality spa underside. We don't cut corners like the other guys so you can trust that our 6 mil plastic wrap is vapor sealed to the core and will keep the heat out.
MySpaCover utilizes an 11oz PVC coated poly that, after years of rigorous testing, has proven to be the best possible material to withstand constant high temperates and chemical exposure.
Beware of mesh bottoms used by competitors as this type of material is meant to cut costs and is prone to failure.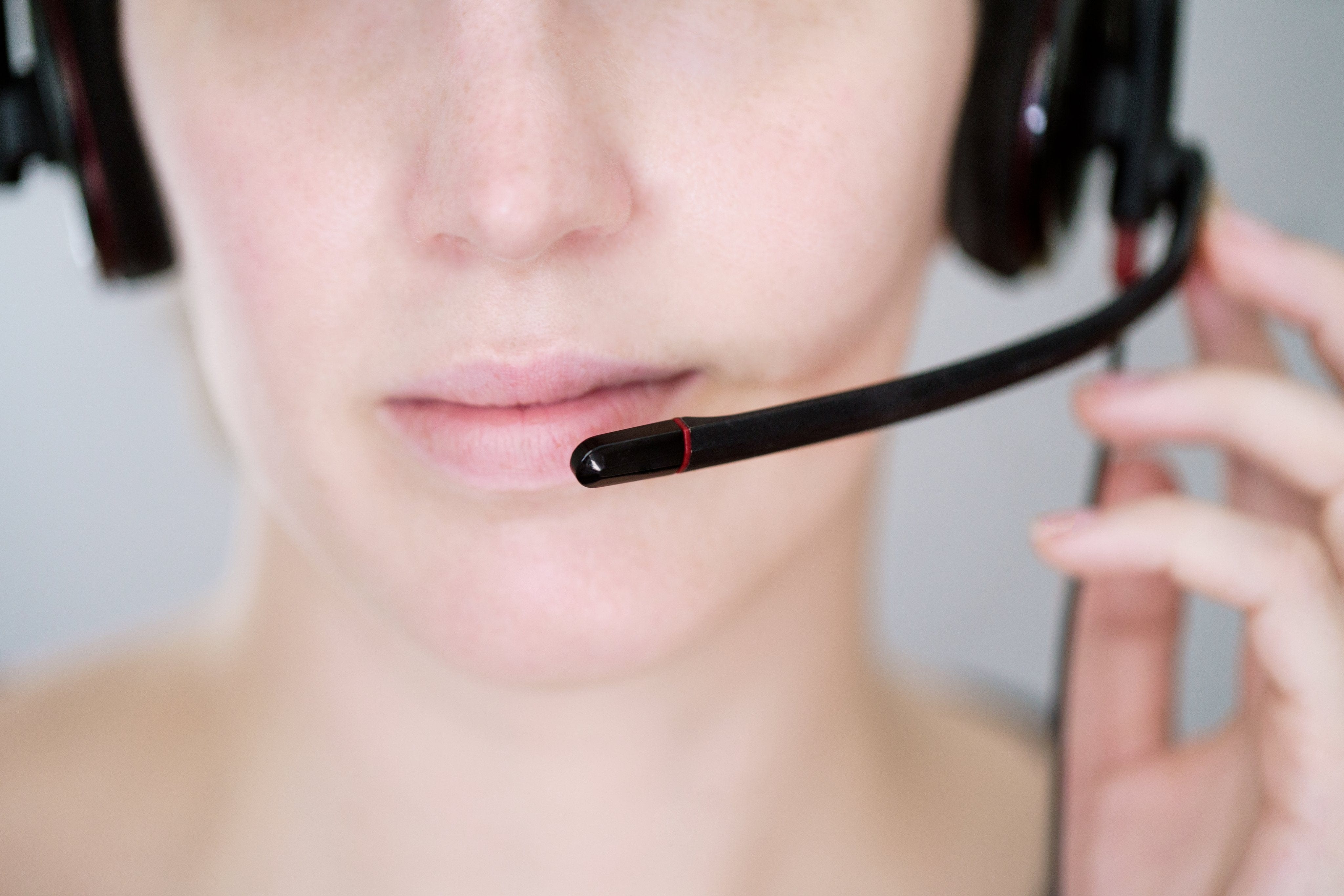 Customer Service
We are here to ensure you are 100% satisfied with your new spa cover. We have hundreds of reviews from satisfied customers and we always strive to exceed expectations. Let us help you order the exact spa cover you need. Our team will ensure smooth delivery so you can get back to enjoying your hot tub.
Our experienced staff is available by phone at (800) 979-2984 from 7 am to 5 pm PST to assist with any questions. We'd also love to hear from you, please email us at support@myspacover.com with any questions or comments. You can additionally reach us via our contact form. We are not satisfied until every customer is satisfied!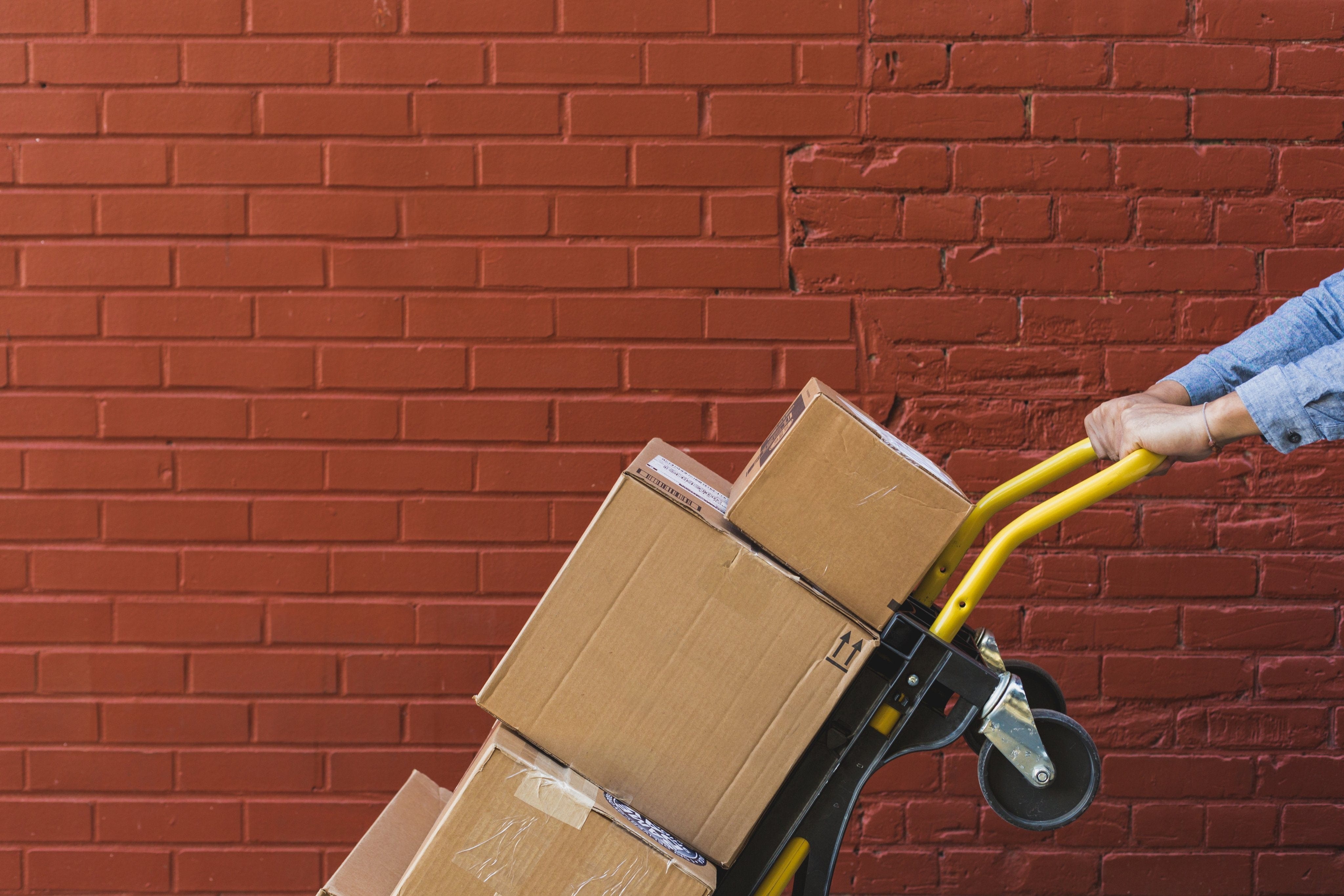 Our Free Shipping Promise
When it comes to receiving your new spa cover we make the process as easy as possible. Every single item we ship is free and as experts in oversized shipments, we know what it takes to complete a seamless delivery. Other spa cover suppliers and distributors might claim to offer free shipping but oftentimes they will add extra charges based on where you are located. Here at MySpaCover, we live up to our word because we want to supply you with the best product at the best price.
Secure
We take our customer's privacy and security seriously and utilize every measure possible to protect sensitive information. MySpaCover is McAfee secured, HackProof certified, and carries a $10,000 fraud protection policy.
Are you ready to purchase
your spa cover?